BBL HERO is the next generation of phototherapy or intense pulsed light (IPL) which improves pigment, redness, and overall skin quality anywhere on the body, including visible signs of aging, sun damage, acne and more. This impressive treatment utilizes pulses of light energy to gently heat the skin's surface.
Why BBL?
Revolutionizing the IPL Photofacial, patients receiving BBL® HERO™ treatments can expect remarkable results in just 1 to 2 treatments, while less effective IPL technology often requires 5 to 6 treatments to show similar results. This process induces the body's natural healing process for improved elastin and collagen production—leaving you luminously glowing with continued improvement over time!
BBL TREATMENT MODALITIES: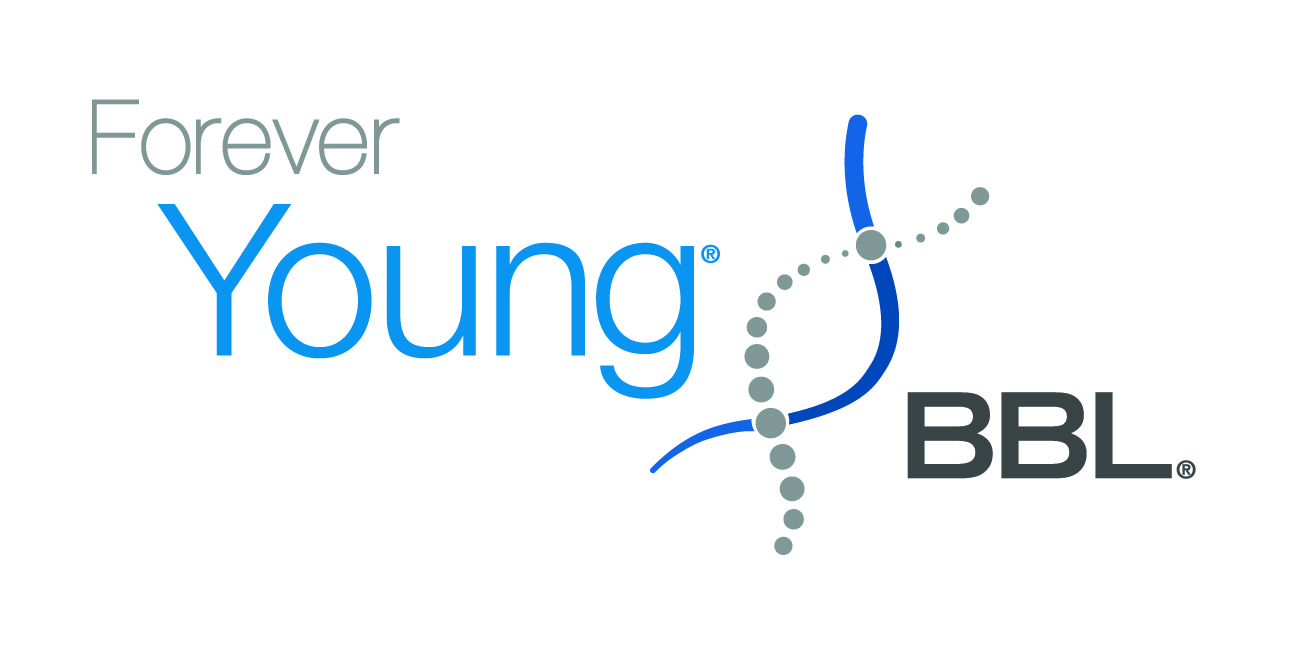 Targets: Freckles, Sun and Age Spots, Rosacea, Superficial Red vessels and Cherry Angiomas and even Port-Wine Stain Birthmarks!
Taking medication and using complicated skin care Regimens can really put a damper on an active lifestyle.
Drugs and other over-the-counter "remedies" can be a thing of the past. Why deal with the wait and potential side effects of those options when you can have clearer skin in typically just a few short treatments? BBL® is the world's most powerful IPL (Intense Pulsed Light) device, delivering light energy deep into the skin to stimulate and regenerate skin cells. Forever Clear is a cutting-edge acne treatment technique that uses the power of BBL to comfortably and effectively clear acne without creams or medicine.
Targets active Acne and prevents further breakouts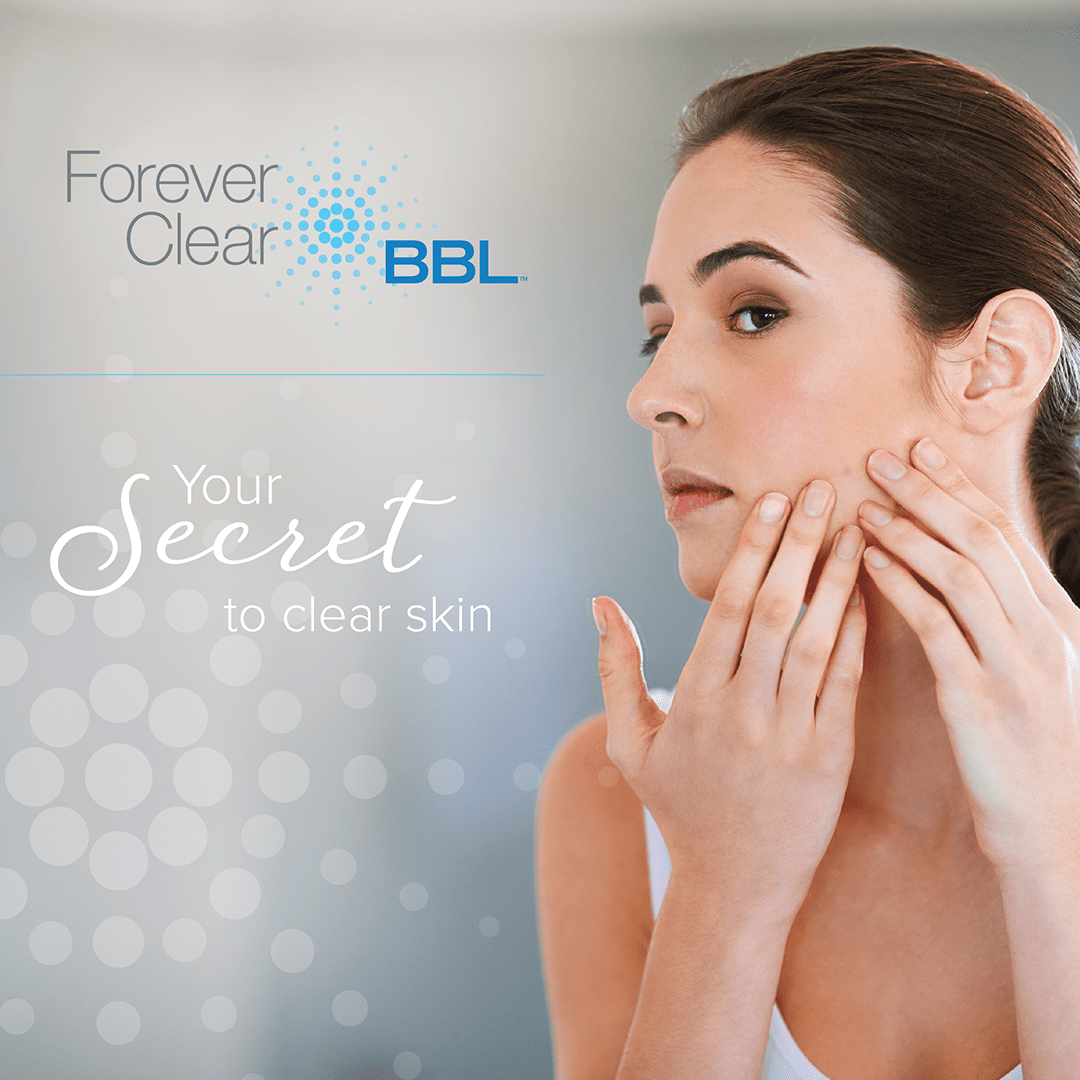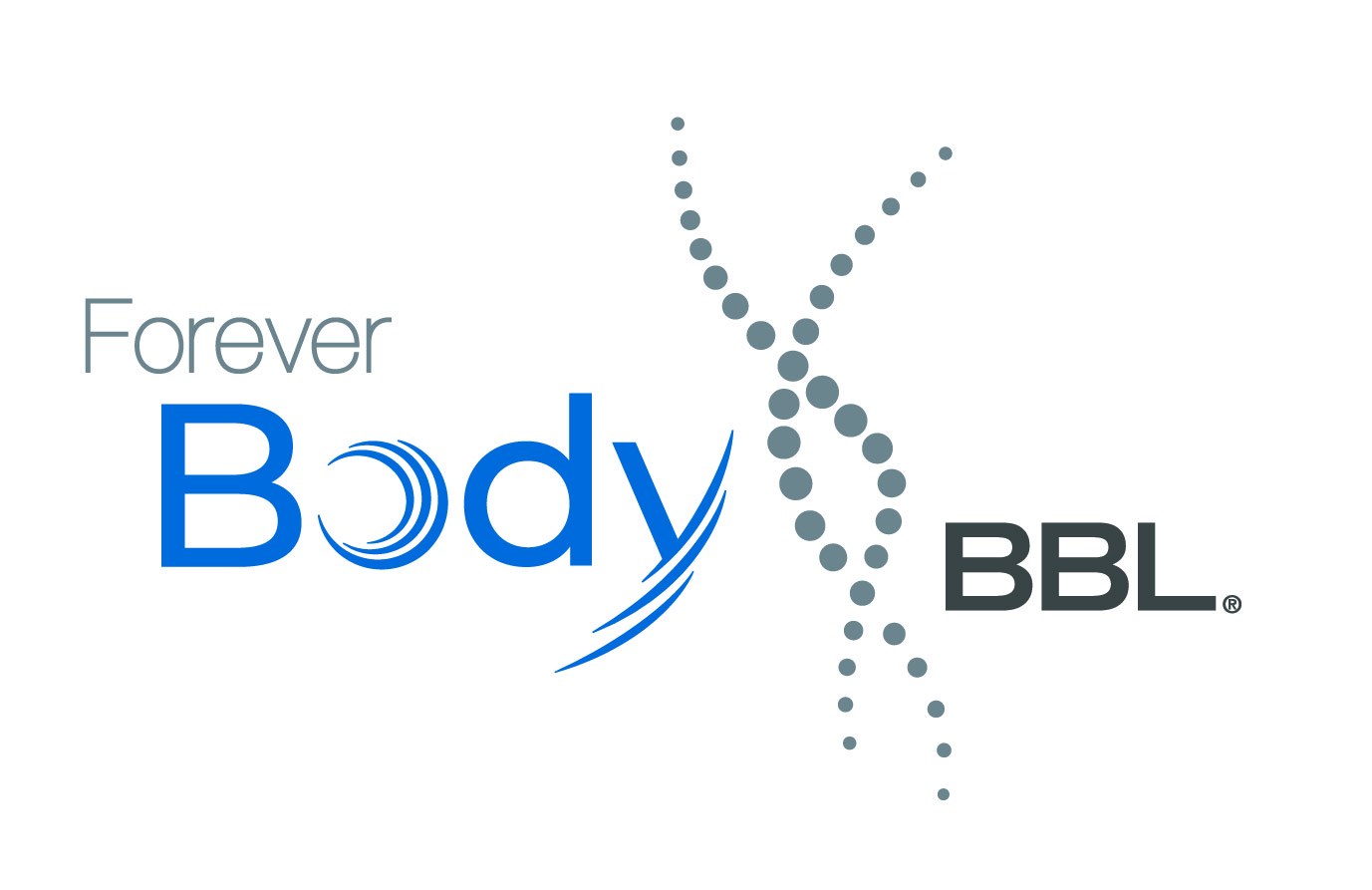 Complement your face's clear and youthful appearance with skin revitalization for your entire body. BBL® HERO™ Body is the fastest way to treat pigment, sun damage, and troublesome age spots across your body.
Sciton's BBL® HERO™ Body is the world's most powerful intense pulsed light (IPL) device, providing a quick and comfortable way to rid your body of unwanted pigmentation.
Your provider can address multiple areas of concern in a short treatment session with little to no discomfort!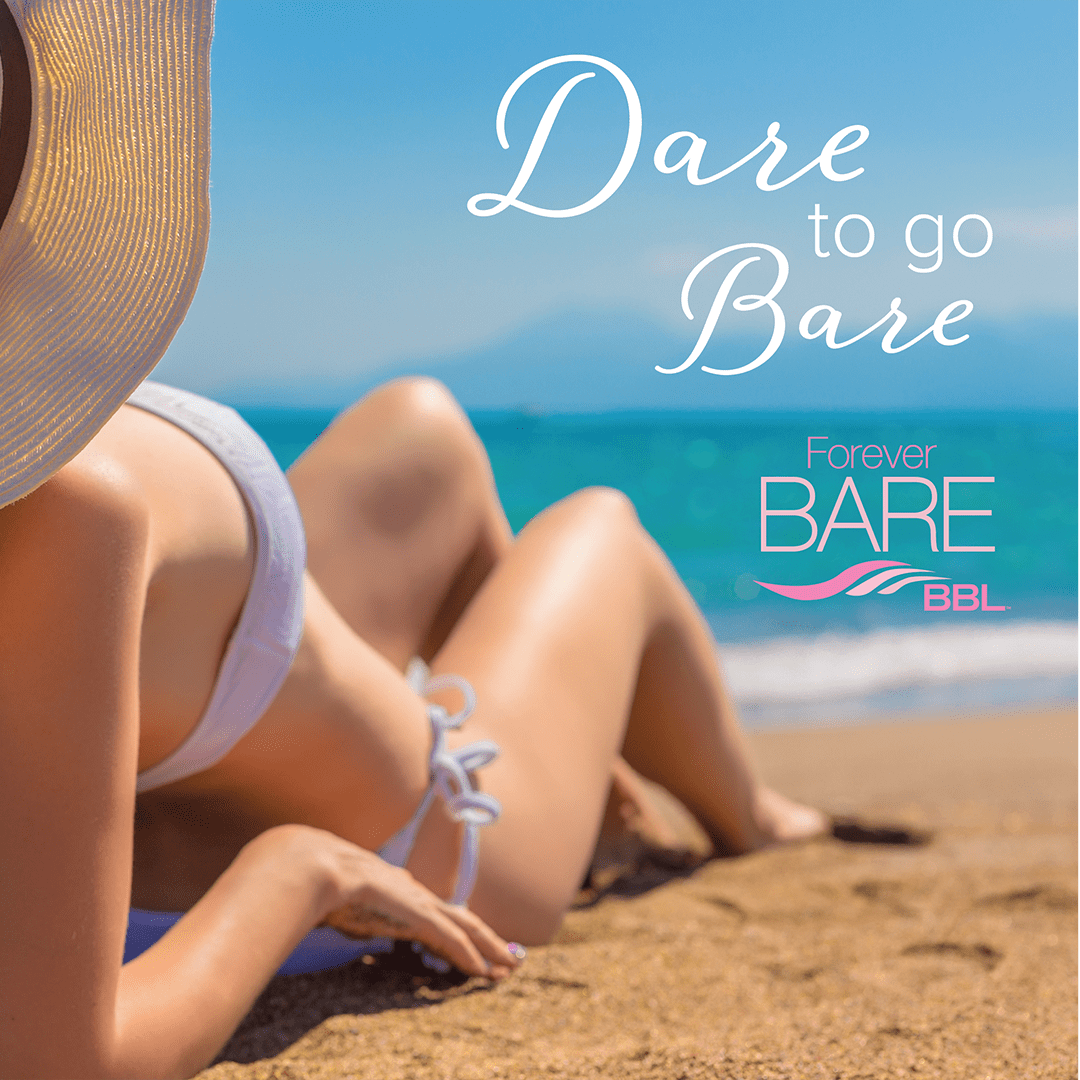 Forever Bare BBL™
The Most Comfortable & Safest
Hair Removal Option
Forever Bare BBL from Sciton is a revolutionary technology in hair removal. Traditionally, hair removal devices apply all of their energy to any given area all at once. By sending multiple lower fluence pulses at a high repetition rate, Forever Bare BBL provides a treatment that is safe, fast, efficacious, and comfortable. The motion BBL technology allows for extremely even heating of hair follicles and minimizes missed areas that occur with traditional hair removal devices.
NO DOWNTIME!
Patients can enjoy normal social activities immediately after their BBL® HERO™ treatment, and there is no heavy or time-intensive post-care.
COMFORT!
BBL® HERO™ uses highly advanced cooling technology to ensure treatments are not only safe and quick but comfortable for you.
AMAZING RESULTS!
See noticeable improvement within weeks, with continued improvement over time.
WHAT TO EXPECT
Your practitioner will consult with you and discuss a treatment plan that is customized to meet your skin care goals.
During treatment, you should feel minimal to no discomfort as your provider gently glides the BBL® HERO™ handpiece across the skin. Simultaneously, a sapphire on the end of its applicator will keep the skin cool and comfortable. After the treatment, most patients will continue to feel warm for an additional 30 to 60 minutes.
POST CARE
There is little-to-no downtime associated with the BBL® HERO™ treatment, making it a popular choice for those looking for long-term results without sacrificing time for significant recovery away from their everyday activities.
1. Sunscreen and Sun avoidance skin is key.
2. Your skin may feel tender like a sunburn. Follow your practitioner's advice on caring for your skin.
3. Pigmentation may darken, some swelling and redness may persist while you heal.
4. Your body's natural healing process will go to work, replacing the damaged cells with the new fresh collagen the days to weeks following your treatment.

Improve the appearance of sagging skin with a quick and comfortable treatment.
Powered by the BBL® HERO™️ platform, SkinTyte® is a non-invasive skin-firming treatment that delivers uniform, targeted, and deep heating to provide a rejuvenated appearance anywhere on the body.
Targets appearance of skin laxity.
Features of all the above modalities, not limited to Skin Tyte.
Customized to your needs, your Youthology Medical treatment provider will work with you to create a personalized plan to address your revitalization needs. From corrective treatments to an ongoing skin care regimen, you will love your new radiant skin, reach out to us today!