PDO (Polydioxanone) Threads are biodegradable sutures which create a scaffolding to support the tissues and delicately lift them, repositioning the skin to its original position creating more defined angles lost to the aging process. PDO Threads work to suspend the skin by sectioning up portions, pulling the skin back slightly, and tightening the face. These threads also provoke the body's healing response, causing the body to direct collagen production to the treated areas. By utilizing PDO Thread Lifts, immediate results are noticed after a virtually painless short office procedure. PDO Threads also induce collagen production in treated areas such as the face, neck, butt, knees, and arms. PDO (polydioxanone), similar to a medical-grade suture, works to dissolve over time, between 6-12 months, gradually being replaced by your body's new collagen providing long term results as well.
Over time, this process provides an ongoing method of progressive rejuvenation to the tissues, offering a gradual improvement in tone and firmness.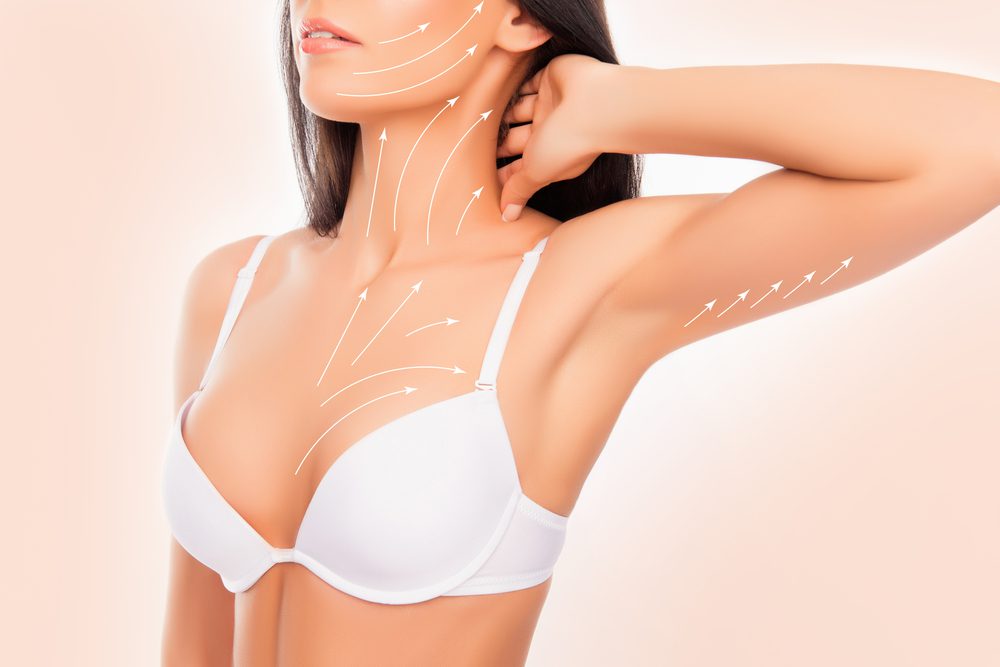 Unlike other cosmetic surgeries, PDO threads have an easy, short recovery time. While some patients may experience soreness, redness, and swelling, patients do not require any downtime and can return to their normal routine. This low-risk treatment doesn't produce any scarring, severe bruising, or bleeding and is highly affordable. PDO threads can also be merged with other nonsurgical procedures to create more comprehensive, noticeable results.
Dr. Grobman or your licensed and qualified provider specializes in working with MINT threads because of their unique and subtle approach to beauty. Over the past several years, Dr. Grobman has studied PDO Threads with the fantastic support of MINT™ trainers and MINT™ online webinars.
As the most popular Korean Beauty treatment, MINT™ incorporates PDO threads that use tiny, thorn-like projections to ensure thread strength, allowing the body to absorb the sutures over time and stimulate collagen production. By incorporating MINT™ PDO Threads, Dr. Grobman or your licensed and qualified provider is able to provide a wider variety of options to help restore a more youthful and natural appearance. These options include adding other complimenting modalities such as fillers and neurotoxins to PDO Threads. Combined with appropriate skin care, Dr. Grobman or your licensed and qualified provider will help to achieve and maintain your results.
By choosing Mint Threads, patients can experience:
Smoother and softer lines and folds
Reduction in the appearance of wrinkles
Tighter and repositioning of sagging skin
Restoration of youthful contours
Softer and more subtle signs of aging


At our practice, we strive to provide our clients with minimally invasive services at an affordable price. By combining PDO threads with a number of our nonsurgical treatments, we can help you achieve a positive change in your appearance without the extended recovery time often associated with plastic surgery. For those not a candidate for PDO Threads, Dr. Grobman or your licensed and qualified provider collaborates with his Plastic surgical colleagues for appropriate surgical consultation.
frequently ASKED QUESTIONS
PDO (Polydioxanone) Threads are medical-grade thread or suture material that is used to help induce a collagen framework and lift in areas of the body where the structure has started to break down including the face, neck, butt, knees, and arms.  Choosing the right type of thread can either help to create lift while others can help to provide volume and structure. 
Awarded as a
top aesthetic company

by Aesthetic everything!